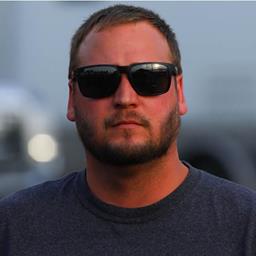 ---
Wenger battles bad luck over Labor Day weekend
McKay Wenger lifted the lid on his Labor Day weekend with a visit to Farmer City Raceway (Farmer City, Ill.) on Friday to pilot his Popejoy Plumbing No. 42 Late Model for the MARS Racing Series opener.
After timing in 12th-fastest on his first lap in his time trial session, Wenger threw an oil pump belt on the second lap that ended his night early.
Piloting Dereck Chandlers' car on Sunday at Spoon River Speedway (Banner, Ill.) to attain MARS Racing Series points, McKay tagged the tail of the field for the feature and ran 17 laps before pulling in.
Back to News